Aaron Chiappetti, LMFT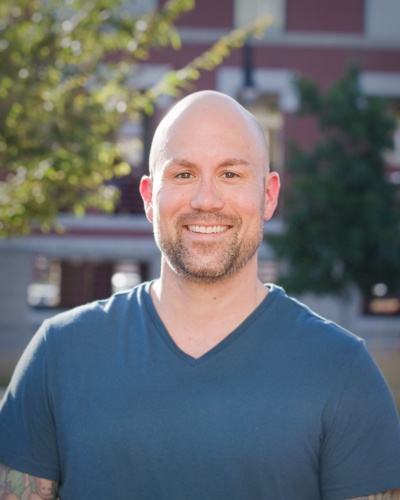 I believe every person can benefit from therapy. It is my goal as a therapist to provide a safe space for individuals, couples, and families, and to offer an unbiased and non-judgmental space to support each person in their growth.
Life brings a variety of challenges – whether it is relational problems, active addiction, sexual behavior, depression, anxiety, trauma, or something else. It is my passion to work side by side with clients so they can discover their authentic self and find self-compassion to navigate the ups and downs of life. It is my hope that those I work with will successfully deconstruct the stories and stigmas they carry releasing shame in order to live life more freely.
Due to my own personal struggles and growth that I found in the therapeutic process; I left a 13-year career as an educator to pursue becoming a therapist. I received my master's degree in Marriage and Family Therapy from Friends University, and enjoy working with individuals, couples, and families with a wide range of emotional difficulties and life struggles.
`